Journal Entry:
Wed Aug 21, 2013, 7:29 AM
Hi guys okay?
I'm posting some pictures that I appeared in magazines and book.
I was really very happy that my photos were chosen to appear in this book (
1000 Incredible Cosplay and Costume Ideas
) here facebook page:
www.facebook.com/1000Incredibl…
With my cosplays of Momohime / Nura / Myoubi and Negi Springfield.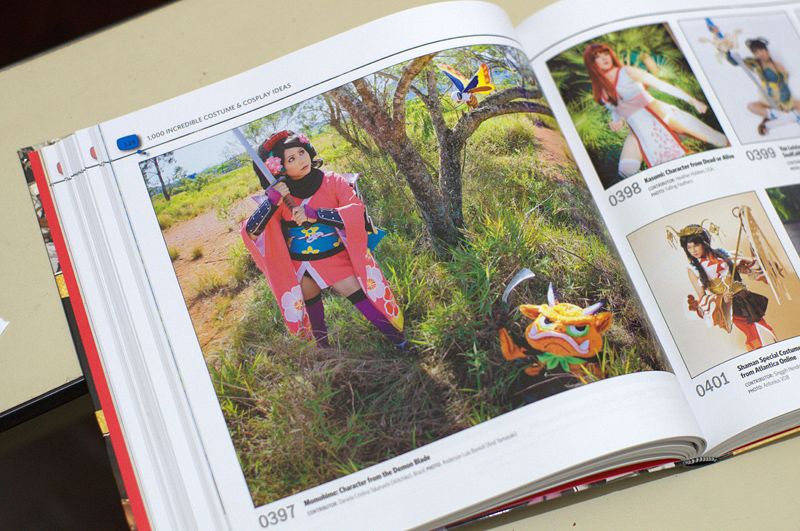 Thanks so much Mila Tiemy for bought the book for me <3
Also appeared in this magazine ( COSTOP - Chinese magazine) with my beloved cosplay Amano Ai Video Girl Ai:
In Cosmode 53 also I appeared with my cosplay Edward Elric (I'm not have the magazine, my friend send the scan. I'm not have the full page about this page)
Thanks Mila Tiemy for scan and let me know that I aapeared in Cosmode <3
I forgot to say that I appeared here too (CosplayGen 5) with my cosplay of Momohime from Muramasa - the Demon Blade
And a long time ago, but I forgot to say here:
My photo came out in one of the pictures that were on display at Comic-con 2012
photo by Marcelo Colin/ Karim sama


ayame-kenoshi.deviantart.com/j…
The photographer Karim sent this photo and turned a framework to sell and raise money for donation to Schreiner Burn Hospital with. Others cosplayers appeared there.
Kissus for all
Witchiko <3 <3 <3